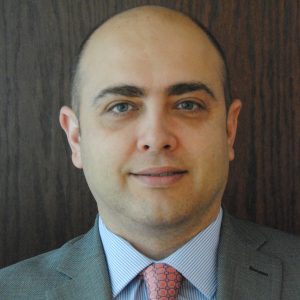 Vlad Pavaloiu, MBA, CFA
Portfolio Manager
(905) 634-6021
Alternate: (905) 528-3090
Email: info@wickhaminvestments.com
Vlad has earned a Bachelor of Economics and Business Administration Studies from the Alexandru Ioan Cuza University in Romania in 2000, a Bachelor of Management and Organizational studies, Dean's Honour List, from the University of Western Ontario in 2009, and a Master of Business Administration from Wilfrid Laurier University in 2014.
Vlad previously worked as a manager for a large auto manufacturer in Europe. He has also worked in the Canadian Banking Industry as a financial advisor, analyst and senior analyst in operations, as well as in the fixed income, project management and capital risk management departments. Prior to joining Wickham, Vlad worked for a large asset management company where he was in charge of the performance measurement, benchmark and attribution reporting and FX trading.
Vlad joined Wickham in 2019 as Research Analyst. Vlad works as an assistant to Doug Lane, helping Doug manage his client relationships, and assisting with implementing and developing client investment strategies. Vlad also provides research and market analysis relating to investment conditions, equities and fixed income securities, and screening techniques.
Vlad is fluent in Romanian & Italian and is a CFA® charterholder.