Independent Investment Management
Wickham Investment Counsel Inc. was founded in 1999 by a group of experienced portfolio managers to provide independent investment management services to individuals, institutions and other organizations. The firm is registered as a Portfolio Manager with the provincial securities commissions in Ontario and Alberta.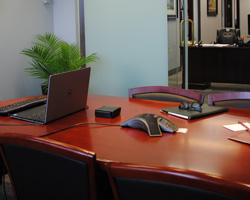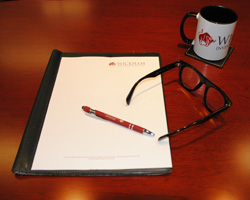 Our Mission
Our commitment is to provide clients with professional investment management services which reflect their personal financial objectives, goals, and individual priorities.
Customized Portfolios / Our Edge
Customized portfolio plans are established to meet unique and individual client needs. We believe that this is best accomplished when the client communicates directly with the portfolio manager making the investment decisions. We aim for optimal risk-adjusted returns through security selection and an appropriate and diversified asset mix.
We Act in Your Best Interest
Our advisors are held to the highest standard in the Canadian investment industry: the "fiduciary standard." This means we are professionally and ethically required to put client interests above our own.
Dedicated Client Service
Wickham Investment Counsel is fully owned and operated by the managing directors. This fosters an environment of creativity, self-determination, and personal dedication for investing and client service.
Our objective is to provide excellent service to our clients and superior and consistent investment returns.
Investment Philosophy and Methodology
Capitalizing on Market Inefficiencies
We question the idea that the market is completely efficient, and believe that it is possible to capitalize on market inefficiencies to achieve superior risk-adjusted returns. We use a modified value approach for equities, with an initial focus on free cash flow yield and growth, using quantitative screens. On the fixed income side, we actively manage the term structure and quality of bonds to add value.
Deeper Insights
Independent fundamental research is conducted to quantify the company's financial strength, value, growth prospects, and relative competitive position. Meeting with management provides a deeper understanding of the business opportunities and challenges, and management's vision and capabilities.
Independent Thinking
We have access to a broad range of external research but maintain a healthy skepticism of consensus opinion and conventional wisdom. We also use our own proprietary research methods. Since our only compensation is from our client fees, this helps to minimize any possible conflict of interests.
Disciplined
Our belief is that the foundation of sound investment management lies in astute and timely security selection, disciplined implementation of an appropriate asset mix, and diligent monitoring of capital market conditions.
Sell Strategy
No disciplined investment process is complete without a sell strategy. Established positions in the portfolio are monitored constantly to ensure they continue to meet our criteria. While the manager considers the tax consequences of decisions in taxable accounts, tax considerations never take precedence over the principles of prudent portfolio management, which is the fundamental basis for investment decisions.
Manage Risk and Volatility
Risk and volatility are reduced by the careful selection of securities, continuous monitoring of the portfolio, and an understanding of where we are in the business cycle. To further minimize risk, portfolios are diversified across asset classes, geographic regions, industry sectors, and issuers, according to the risk and return expectations of the manager.
Client Service and Process
Personalized Investment Roadmap
We undertake an extensive review through in-depth discussions with new clients to guide and educate them as needed in order to discover and identify their return objectives, tolerance for risk, tax situation and future capital and income requirements. Our Investor Profile Questionnaire details the agreed upon investment objectives and allowable asset class ranges. This is used to develop a personalized investment plan that reflects the clients' unique needs, and acts as a roadmap for long term management. The Investor Profile Questionnaire is updated as required, to ensure it reflects any material changes in client circumstances.
Discretion / Transparency
All of our client reporting is clear, concise and user friendly. Clients may opt in to have secure online access to all account information to stay up to date.
Our compensation is entirely transparent and fee-based, calculated as a percentage of the assets under management. Our fee is often lower than the industry average. The average mutual fund investor in Canada pays 1.98% annually (Source: Morningstar). By comparison our fees are lower. Management fees may be tax deductible in non-registered accounts. Our fee is also fully transparent.
Safekeeping of Assets / Comprehensive Reporting
Client assets are held by a custodian that is closely regulated by the Investment Industry Regulation Organization of Canada (IIROC), and are protected through the Canadian Investor Protection Fund. This fund covers a maximum of $1million for all non-registered accounts, and another $1 million for all registered accounts per client. Additionally, both Wickham Investment Counsel and your custodian must adhere to the Personal Information Protection and Electronic Documents Act (PIPEDA), to ensure that your personal information is kept confidential. We provide clients with detailed quarterly reports in addition to the monthly statements received directly from their custodian.
Let Us Help You
Your financial well-being, critical to your future security, should be safe-guarded by professionals. Our experience and high ethical standards, along with low management costs and aligned interests, provide a greater likelihood of asset protection and superior risk-adjusted returns. We are pleased to provide a second opinion on an existing portfolio, and to meet with you in your manager search.
We welcome any inquiries regarding our services and invite you to contact us. Direct contact information is available or you can call our general office number:
Wickham Investment Counsel Inc.
25 Main Street West, Suite 700
Hamilton, Ontario L8P 1H1
Tel: (905) 528-3090 Fax: (905) 528-3567
Our Associations
We are registered with
We are members of Portfolio Management Association of Canada (PMAC)