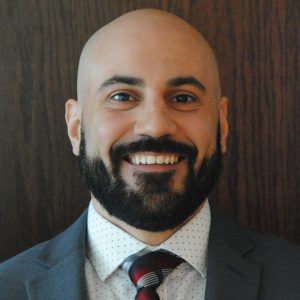 Sean Pugliese, B. Comm (Hons), CFA
Director & Portfolio Manager
(905) 383-8444
Email: info@wickhaminvestments.com
Sean is an investment portfolio manager, capable of helping private clients (individual investors), families, and other investors such as institutions, foundations, corporations, trusts and charitable organizations. With private clients, the focus is on wealth management, an integration of investment management and retirement planning. Sean is teamed up with Allan Meyer, Director and Portfolio Manager at Wickham Investment Counsel Inc. They believe client education, setting, as well as managing expectations are the cornerstones of a successful client relationship and use their investment philosophy focused on Safety & Value to create and manage investment portfolios.
Sean earned the CFA® (Chartered Financial Analyst®) designation in 2014. He also taught a CFA® preparation course to Masters students at McMaster University's DeGroote School of Business, the very same educational institution where he earned his Honours Commerce Degree with a  specialization in Finance, and a Minor in Economics. Prior to joining Wickham Investment Counsel, Sean was employed with a major Canadian bank.
Sean is a regular contributor to the Globe and Mail's Number Cruncher column, and periodically appears in other media. His interests include fundraising, community work, networking, fishing, camping, fitness and exercise, and playing competitive and recreational sports such as touch football, hockey, golf and soccer.
Always seek advice from a registered investment advisor based on your specific circumstances and current information before making any investment decisions.