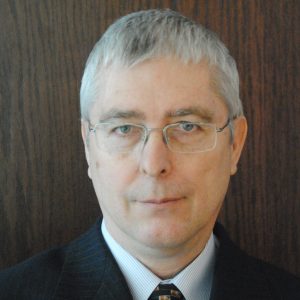 Lawrence J. Dittrich, LL.B, CIM
Chief Compliance Officer
Email: info@wickhaminvestments.com
After completing 2 years of undergraduate Financial Studies at the University of Western Ontario, Larry was accepted to Law School, and graduated from Western with a Law degree in 1986. He was admitted to the Law Society of Upper Canada (Ontario) in 1987.
Prior to entering the investment industry, Larry practised law in Hamilton for several years focusing primarily in the fields of residential real estate, wills and estates. Larry brings a wide variety of experience to the firm, having worked for several of Canada's large financial institutions as an Investment Advisor, Investment Officer, and Trading Representative.
Larry successfully completed the Canadian Securities Course, the Conduct and Practices Handbook Course, Canadian Options Course, and the Canadian Investment Management Course, Parts 1 and 2, resulting in his CIM designation. He also successfully completed Life Insurance Level 1 (accidents and sickness), and the Chief Compliance Officers Qualifying Exam.
Larry acts as Wickham's Chief Compliance Officer, dealing with the firm's compliance and regulatory matters.