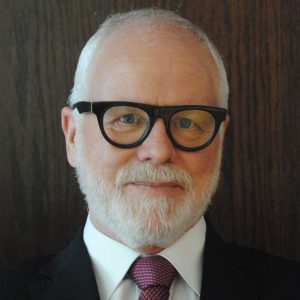 Allan Meyer, BA, CFA
Director & Portfolio Manager
(905) 528-4637
Alternate: (905) 975-0058
Email: info@wickhaminvestments.com
Allan holds the Chartered Financial Analyst® (CFA®) designation and is a portfolio manager at Wickham Investment Counsel. Allan began his career at Co-operators Investment Counsel in 1984 and over the years has worked as a portfolio manager at some of the largest financial institutions in Canada: Miano Investment Management, Scotia Cassels, Elliott&Page, as well as the multi-national insurer, Zurich Insurance, where he was Director and Vice President of Equity Investments. A member of the Toronto Society of Financial Analysts, he has contributed to the Wall Street Transcript, and has appeared in both print and television, speaking on current financial issues.
Allan's focus is on helping individuals, families, charities and corporations to meet their retirement needs and financial goals. Since joining Wickham Investment Counsel in 2002, he has researched and selected value investments, that strive to meet his clients' individualized risk profile. Matching investments to individual risk tolerance. With a degree in Psychology from McMaster University, Allan has taken further study in Behavioural Finance to better understand and serve his clients' needs.
Allan has utilized his training to create a bottom up Safety&Value Strategy with returns that seek to outperform the benchmark with lower risk and provide his clients with a solid base for their retirement.
Allan takes his fiduciary responsibilities seriously: he puts his clients' interests first. Allan offers a transparent fee for service, conservative discretionary portfolio management style, and a warm and helpful approach.
Always seek advice from a registered investment advisor based on your specific circumstances and current information before making any investment decisions.