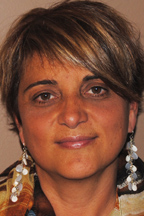 Lory Petrunti
Office Manager
(905) 528-3090
Email: lory@wickhaminvestments.com
Lory has over 18 years experience with one of the major banks as a Senior Administration Officer handling audit requirements for the branch and managing cash volumes of over $400,000 on a daily basis.
She has recently returned back to school and graduated with honours as a Bookkeeper at ICS Canada.
Lory has recently joined Wickham Investment Counsel as an Office Manager handling all the finances and will also assist Larry Dittrich, The Chief Compliance Officer to help ensure all regulatory matters are met.
On her spare time Lory enjoys spending time with her family and friends and loves to cycle and scrapbook.