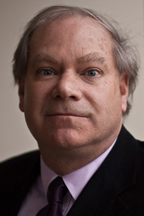 Douglas Lane, MA, CFA, CFP, RFP
President, UDP & Portfolio Manager
(905) 634-4944
Alternate: (905) 528-3090
Email: doug@wickhaminvestments.com
Doug has been an independent financial planner and businessman since 1991. With his broad knowledge of the financial services industry, Doug applies his experience by taking a creative and intelligent approach to problem solving for clients. He specializes in the unique needs of individuals and corporations for portfolio management, insurance, tax and estate planning.
Doug graduated from McMaster University with a Bachelor and a Master of Arts degree in Economics, and holds the Chartered Financial Analyst® (CFA®) designation. Doug also completed the requirements for the Certified Financial Planner (CFP) and Registered Financial Planner (RFP) designations, among many others.
He had corporate management experience in Montreal and Toronto with two leading manufacturing companies, as well as, a research analyst with a major investment dealer on Bay Street. He was founder and President/Director of the successful mutual fund dealer Odyssey Capital Corporation for ten years. He continues to take an active role in many investment and planning industry associations.